I've got a question of opinions at this point…
This clock is made of Red Oak… So I'm planning on staining the entire clock with Red Oak stain. However, the inside of the box and the inside of the mouth on the toy clock are both black. Before passing a serious point of no return I wanted to get some opinions on a couple stain samples I got.
Bottom sample is Red Oak, that I am pretty sure will be covering the entire clock. Top sample is Black on the left, Espresso on the right. I've got a preference, and I've sampled a few friends to see their opinions. Black? Or Espresso?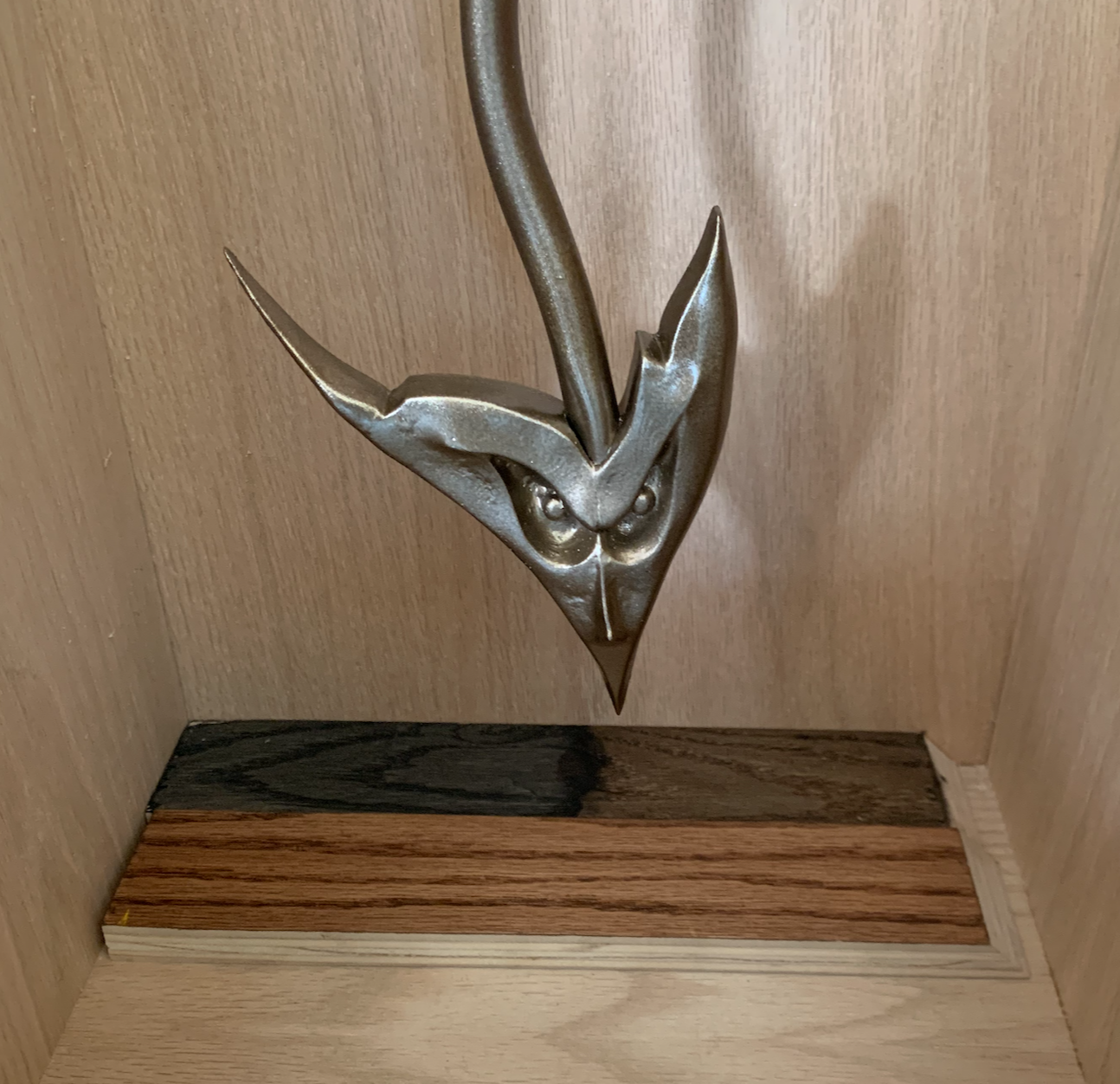 PS: I'm *REALLY* happy with how the brass paint came out on the demon pendulum. There are a couple spots I wish I had painted a little bit cleaner, I may sand and touch them up, but for now I love it more every time I see it. I just realized I hadn't posted the painted pendulum yet, sorry! I'll backtrack a little after getting a couple stain opinions.