I know I haven't posted in a while, but I have been working a bit and I think the last couple updates were huge milestones.
Since I last posted I've added TEETH! And the bottom 'shelf' across the bottom of the mouth.
Once again I run into an issue with the red oak solids not being available above 12" widths. Not a problem though, I just got a 2×8" plank of wood, thinned it to .5", and cut each side to JUST over 6.5". This way it's a REAL tight fit for these pieces to snap in. Since these all came from the same piece, and it had an open grain on one side and a tight grain on the other, as long as I connect these uppers and lowers where the grain is nice and tight, it totally hides the seam. Also the open grain looks kinda flame/tooth like, so I think it looks really cool on the bigger teeth on the outside. (unfortunately I screwed up on the upper right and cut it backwards… It's not very noticeable, but, you'll always notice your own mistakes, so I MAY redo this later.)
So now I've got 4 5×6.5 squares and I snap them into the frame where they belong nice and tight, flip the front over, and trace the opening onto it. Now it's nice and easy to cut a circle to match the opening, which makes it nice and easy to draw the teeth to the length they need to be, to butt right up against the circle.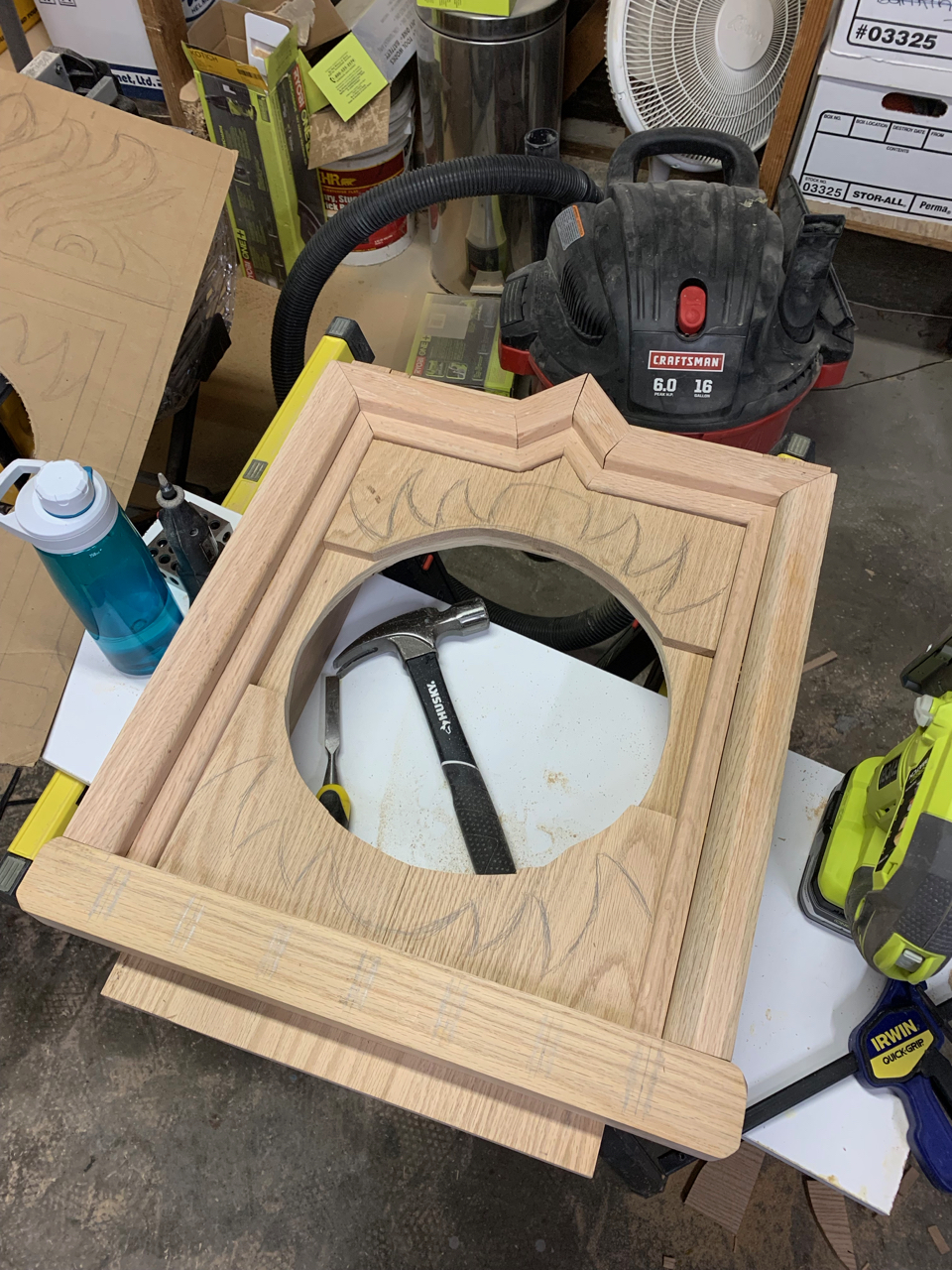 I think I nailed it on the top left, the bottoms look really good as well, the top right… I cut a tooth a little too short. Part of me thinks it adds to the character, part of me thinks "well if I'm redoing it anyway, I may as well cut that one a little longer next time." So we'll see about that. For now this is where we are.
After cutting them out I took the router to them to give them a nice rounded edge and a little bit of depth. I love the effect this gave me.
And this is how it sits in the dining room right now:
I forgot to mention, I'd also built the door for the mid-section. I don't have a dowel jig and I figure rather than paying for one I'll use my dad's when I'm in town this week, so that's just held together with duct tape for the time being. But I think just that tiny bit, a couple bucks worth of wood and a few small cuts on the table saw gave a very finished look to the mid-section.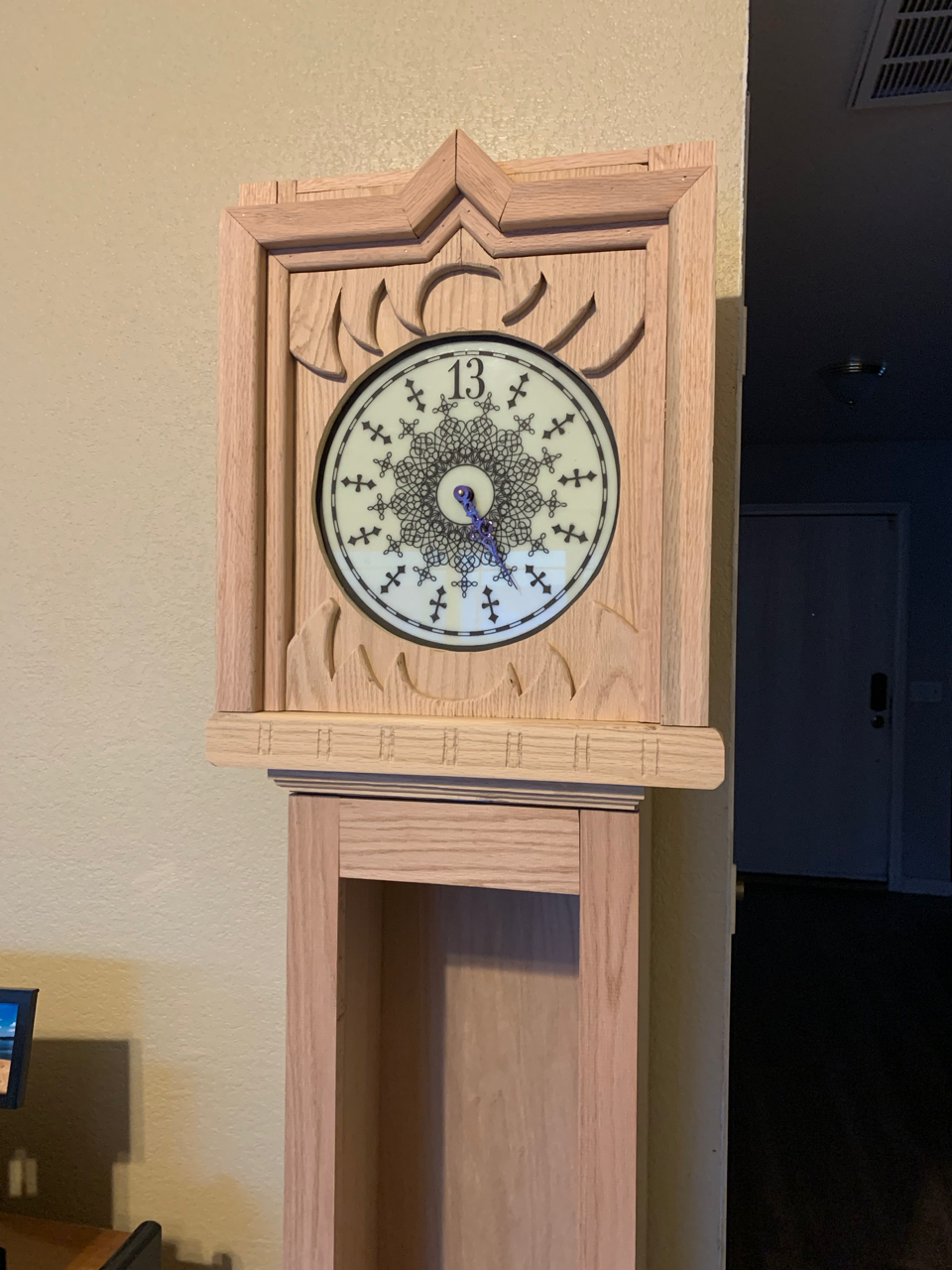 Bonus!
My buddy has a cosplay bar out here in Vegas (Millenium Fandom, great spot) and they have a different theme every weekend. Last weekend the theme was Haunted Mansion soooooo I got to share this (unfinished) creation with everyone!
This also gave me an idea that I may need to move on once I'm finished. I wish I had a couple of those Bat Stanchions and a velvet rope to put in front of this thing at the time, I may have to make that my first 'after-project' add-on.
Hopefully next week I can get some pics with the eyes and sides of the shelf and moulding added!